I can't believe that February is almost behind us! As much as I feel that time is passing by quickly (since I'm in wedding planning mode, it will be that special time before I know it!), I'm also excited for Springtime and new book releases. Here are a few titles I've come across in my search.
**I came across all titles mentioned on the Penguin Random House website**
The Punishment She Deserves by Elizabeth George

Detective Sergeant Barbara Havers and Detective Inspector Thomas Lynley are forced to confront the past as they try to solve a crime that threatens to tear apart the very fabric of a quiet, historic medieval town in England.
The cozy, bucolic town of Ludlow is stunned when one of its most revered and respected citizens–Ian Druitt, the local deacon–is accused of a serious crime. Then, while in police custody, Ian is found dead. Did he kill himself? Or was he murdered?
When Barbara Havers is sent to Ludlow to investigate the chain of events that led to Ian's death, all the evidence points to suicide. But Barbara can't shake the feeling that she's missing something. She decides to take a closer look at the seemingly ordinary inhabitants of Ludlow–mainly elderly retirees and college students–and discovers that almost everyone in town has something to hide…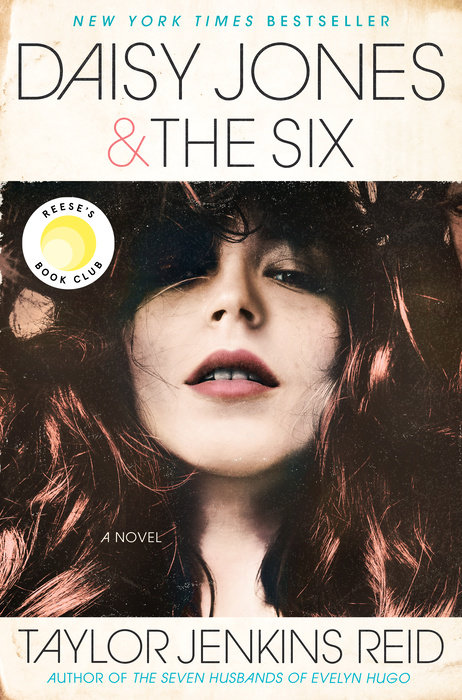 Daisy Jones and The Six by Taylor Jenkins Reid
Everyone knows DAISY JONES & THE SIX, but nobody knows the reason behind their split at the absolute height of their popularity . . . until now.

Daisy is a girl coming of age in L.A. in the late sixties, sneaking into clubs on the Sunset Strip, sleeping with rock stars, and dreaming of singing at the Whisky a Go Go. The sex and drugs are thrilling, but it's the rock 'n' roll she loves most. By the time she's twenty, her voice is getting noticed, and she has the kind of heedless beauty that makes people do crazy things.
Also getting noticed is The Six, a band led by the brooding Billy Dunne. On the eve of their first tour, his girlfriend Camila finds out she's pregnant, and with the pressure of impending fatherhood and fame, Billy goes a little wild on the road.
Daisy and Billy cross paths when a producer realizes that the key to supercharged success is to put the two together. What happens next will become the stuff of legend…
I Am Not Your Perfect Mexican Daughter by Erika L. Sanchez
The Absolutely True Diary of a Part-Time Indian meets Jane the Virgin in this poignant but often laugh-out-loud funny contemporary YA about losing a sister and finding yourself amid the pressures, expectations, and stereotypes of growing up in a Mexican American home.

Perfect Mexican daughters do not go away to college. And they do not move out of their parents' house after high school graduation. Perfect Mexican daughters never abandon their family.

But Julia is not your perfect Mexican daughter. That was Olga's role.

Then a tragic accident on the busiest street in Chicago leaves Olga dead and Julia left behind to reassemble the shattered pieces of her family. And no one seems to acknowledge that Julia is broken, too. Instead, her mother seems to channel her grief into pointing out every possible way Julia has failed.

But it's not long before Julia discovers that Olga might not have been as perfect as everyone thought. With the help of her best friend, Lorena, and her first love (first everything), Connor, Julia is determined to find out. Was Olga really what she seemed? Or was there more to her sister's story? And either way, how can Julia even attempt to live up to a seemingly impossible ideal?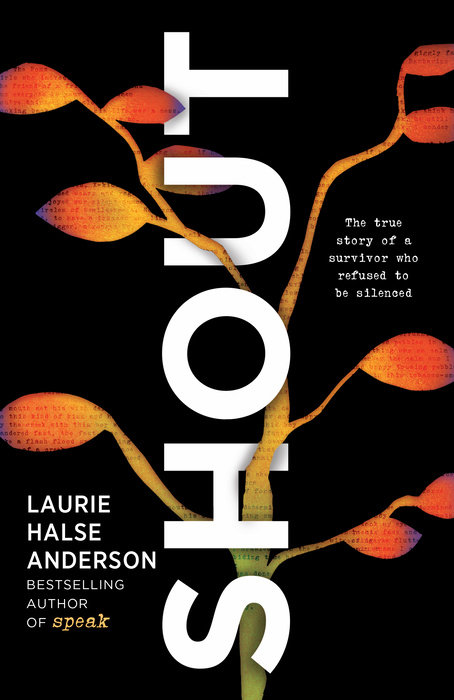 Shout by Laurie Halse Anderson
Bestselling author Laurie Halse Anderson is known for the unflinching way she writes about, and advocates for, survivors of sexual assault. Now, inspired by her fans and enraged by how little in our culture has changed since her groundbreaking novel Speak was first published twenty years ago, she has written a poetry memoir that is as vulnerable as it is rallying, as timely as it is timeless. In free verse, Anderson shares reflections, rants, and calls to action woven between deeply personal stories from her life that she's never written about before. Searing and soul-searching, this important memoir is a denouncement of our society's failures and a love letter to all the people with the courage to say #MeToo and #TimesUp, whether aloud, online, or only in their own hearts. Shout speaks truth to power in a loud, clear voice– and once you hear it, it is impossible to ignore.