While watching Steve Donoghue's channel on BookTube, I learned that Charlotte Perkins Gilman's 'The Yellow Wallpaper' is being re-released, along with a new cover. I loved reading 'The Yellow Wallpaper' in college. It was for a Women's Studies course (I minored in Women's Studies at Seton Hall…a long time ago). I didn't read the book in its entirety, but I enjoyed the content that I did read for the class. I loved all the courses for that minor, the faculty was more approachable to speak with than some of the professors in my major.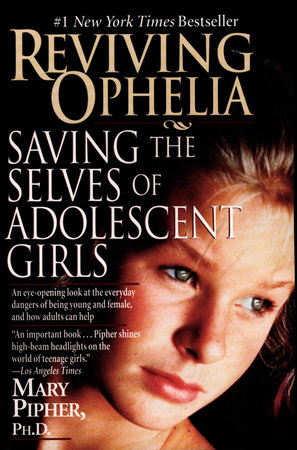 I also recall reading 'Reviving Ophelia: Saving the Selves of Adolescent Girls' by Mary Pipher. It wasn't for a class, but I was always into reading stories about ongoing women's issues. This book documents the ongoing plight of teenage girls as they repeatedly fall into the plight of body image, peer pressure, and depression. Strong bonds are vitally important in ones life, yet women are constantly pressured to turn against each other, leading toward lasting emotional issues. It also shares the struggles women endure in mother/daughter relationships, wisdom clouded by the need for instant gratification.
I also enjoyed Angela Y. Davis's 'Women, Race, and Class'. This is a powerful book that documents the women's movement throughout the decades, with a focus on the struggles women of color endured in order to gain equal recognition alongside their White American counterparts. I recall reading about the honorable figures within the suffrage movement during my college courses, and was surprised to learn that there were conflicts women of color faced, when all women were fighting to achieve the common goal of equal rights. It was an revealing, eye-opening experience.